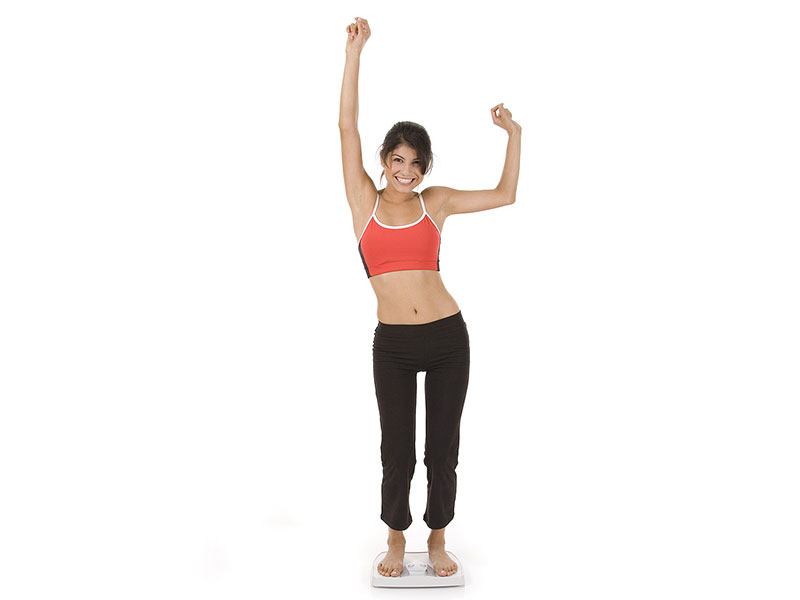 Did you know approximately 69% of adults in the United States are overweight or obese? Obesity rates are even higher in women 40 and older because of hormonal changes. The experienced physicians at Balanced Medical Solutions in Hayward, California, offer a medical weight loss program that addresses the underlying cause of your weight issues. The team offers breakthrough weight-loss treatments and customizes your plan to ensure long-term success. To learn more about medical weight loss, call the San Francisco Bay Area office or request an appointment online today.
Medical Weight Loss for Women Q&A
How is medical weight loss different?
Most commercial weight-loss programs provide every participant with the same diet plan and regimen. However, no one weight-loss plan works for everyone. With medical weight loss at Balanced Medical Solutions, you not only get a program designed just for you, but also the support you need from medical professionals who understand how disease, genetics, and hormones influence weight loss success.
What can I expect from a medical weight loss program?
You can expect a comprehensive weight-loss plan designed specifically for you when you come to see the experts at Balanced Medical Solutions for help with weight loss. The team conducts comprehensive examinations and diagnostic testing so they can better understand the root cause of your weight struggles. The team designs a managed weight-loss program that matches your body type, weight goals, and health needs. Our team monitors you throughout your weight-loss journey and answers any questions you may have. The team also provides health and fitness advice to maximize your success and free follow-up visits
Can medications or supplements help me lose weight?
Yes, medications and supplements may benefit your weight loss. Some of the treatments the team at Balanced Medical Solutions offer include:
Semaglutide: We offer FDA-approved weight loss medications for weight management, such as semaglutide. Unlike many other weight loss medications, these medications can be used for long-term weight loss management and have been proven to work for most patients.
Appetite Suppressants: Prescription weight loss medications: prescription weight-loss medications, such as phentermine and oxytocin, can suppress your appetite, helping you have less cravings and eat less.
B12 lipotropic injections (MIC): The B12 lipotropic treatments are injections that contain essential vitamins, minerals, antioxidants, and amino acids that boost your metabolism and help break down fat.
Hormonal imbalance treatments: Treatments to rebalance and optimize your hormones include peptides to safely raise your human growth hormone (HGH), which is an essential hormone for your metabolism and helps boost energy levels, focus, and stamina. In other cases, women may have hormonal imbalances due to menopause, which can cause unwanted weight gain. In those cases, safe hormone replacement therapies may be recommended.
Peptides: To support your weight-loss efforts and help you build muscle definition, the team at Balanced Medical Solutions may suggest adding peptides to your weight-loss program.
This is not a comprehensive list of all the treatments we offer. For a personalized medical weight loss plan that can help you drop those unwanted pounds for good, call Balanced Medical Solutions or book an appointment online today. Request an appointment now through our online calendar.
Serving Patients From
Alameda, CA – Albany, CA – American Canyon, CA – Antioch, CA – Atherton, CA – Belmont, CA – Belvedere, CA – Benicia, CA – Berkeley, CA – Brentwood, CA – Brisbane, CA – Burlingame, CA – Calistoga, CA – Campbell, CA – Clayton City, CA – Cloverdale, CA – Colma, CA – Concord, CA – Corte Madera, CA – Cotati, CA – Cupertino, CA – Daly City, CA – Danville, CA – Dixon, CA – Dublin, CA – East Palo Alto, CA – El Cerrito, CA – Emeryville, CA – Fairfax, CA – Fairfield, CA – Foster City, CA – Fremont, CA – Gilroy, CA – Half Moon Bay, CA – Hayward, CA – Healdsburg, CA – Hercules, CA – Hillsborough, CA – Lafayette, CA – Larkspur, CA – Livermore, CA – Los Altos, CA – Los Altos Hills, CA – Los Gatos, CA – Martinez, CA – Menlo Park, CA – Mill Valley, CA – Millbrae, CA – Milpitas, CA – Monte Sereno, CA – Moraga, CA – Morgan Hill, CA – Mountain View, CA – Napa, CA – Newark, CA – Novato, CA – Oakland, CA – Oakley, CA – Orinda, CA – Pacifica, CA – Palo Alto, CA – Petaluma, CA – Piedmont, CA – Pinole, CA – Pittsburg, CA – Pleasant Hill, CA – Pleasanton, CA – Portola Valley, CA – Redwood City, CA – Richmond, CA – Rio Vista, CA – Rohnert Park, CA – Ross, CA – St. Helena, CA – San Anselmo, CA – San Bruno, CA – San Carlos, CA – San Francisco, CA – San Jose, CA – San Leandro, CA – San Mateo, CA – San Pablo, CA – San Rafael, CA – San Ramon, CA – Santa Clara, CA – Santa Rosa, CA – Saratoga, CA – Sausalito, CA – Sebastopol, CA – Sonoma, CA – South San Francisco, CA – Suisun City, CA – Sunnyvale, CA – Tiburon, CA – Union City, CA – Vacaville, CA – Vallejo, CA , Walnut Creek, CA – Windsor, CA – Woodside, CA – Yountville, CA